University students and staff
We are now open and have a limited number of University places for staff and students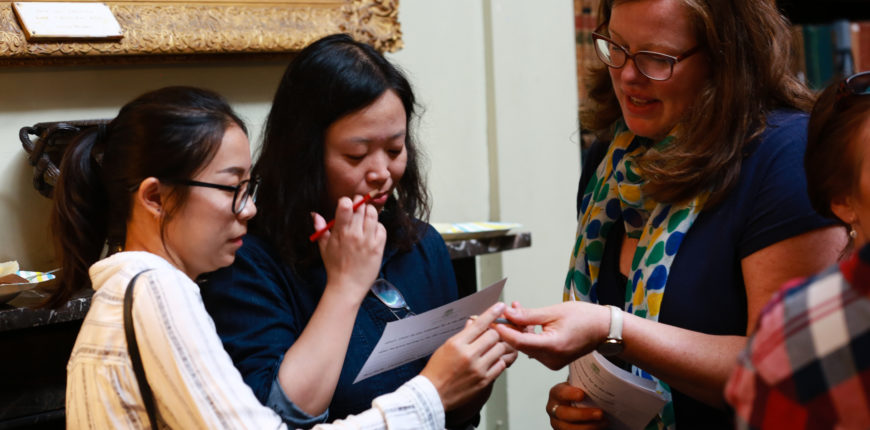 The University of Exeter and the Devon and Exeter Institution have a close working relationship.   The Institution is a small independent library and educational charity and not part of the University but we enjoy a long-standing and positive partnership.  Search our collections and contact our library team here.
Undergraduate and postgraduate students and currently serving academic staff are able to access the Institution for research and teaching and join us as volunteers, interns and through special projects and taught modules.   University members do not have voting rights and are not able to borrow books.
In order to access the DEI students and staff must register here: http://devonandexeterinstitution.org/membership/join-or-renew-here/
On your first visit to the Institution please ring the bell and announce that you are new University user.  You will need to provide University identification to the Office to validate your application and agree and sign our library rules.   We ask that all members sign in and out on every visit.  Please add 'UofE' after your name.  On your first visit to the library, please introduce yourself to a member of the staff team who will advise you on accessing the collection and the types of material available.   The Librarian's desk is situated in the Inner Library.
At certain times of year we request that research desks are booked in advance to ensure there is enough space for all members. 
"The Institution is, to me, an essential learning and studying space that I have been honoured to use since I joined the university.  To be able to enter a space filled with beautiful heritage that is calm, quiet and completely free from the distractions of the university campus is a huge privilege.  I will never forget the times spent with my fellow students on dark cold evenings in December, where working on essays in such an incredible building becomes a joy rather than a chore."   English Literature Student, Second Year