Members' Book Group – New members welcome
We meet on the second Tuesday of every month from 2.30pm - 4.30pm in the Upper Reading Room. The Institution has had a Book Group for many years. Over the challenges of the past two years our book group has had to adapt, but we continued with meetings on Zoom during lockdowns and before vaccinations and are delighted to have returned to meeting in person and in fact are now working a hybrid option, so everyone can take part. We hope in the coming year to extend the membership of the group and welcome new members.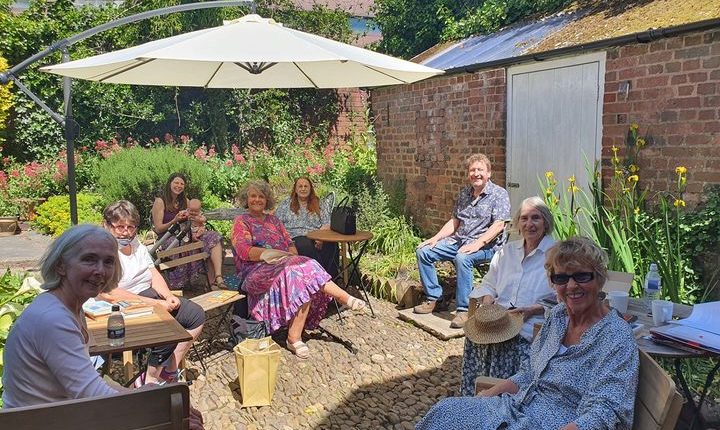 Reading list and meeting dates for 2022
11th January: Where the Crawdads Sing by Delia Owens
8th February: Brick Lane by Monica Ali
8th March: True Grit by Charles Portis
12th April: Regeneration by Pat Barker
10th May: From the Holy Mountain by William Dalrymple
14th June: All the Light We Cannot See by Anthony Doerr
12th July: Lady's Maid by Margaret Forster
9th August: Hamnet by Maggie O'Farrell
13th September: Lacuna by Barbara Kingsolver
11th October: On Beauty by Zadie Smith
8th November: The Heart is a Lonely Hunter by Carson McCullers
13th December: Suspicion by Friedrich Dürrenmatt
A book for each month of the year, is chosen from a long list, compiled from suggestions by individual members of the group and twelve titles are chosen by vote.  The final list is circulated to members at the beginning of the year and displayed on the Notice Board at the DEI.  There is a wide variety of genres and authors catering for different tastes and interests.
If you would like to join the Book group, just come along to any meeting in the Reading Room at the DEI on the second Tuesday of the month, you will be most welcome.  For further details please contact Clare Radstone [email protected]