About us
The Devon and Exeter Institution is a thriving Independent Library and Educational Charity, we welcome new members of all ages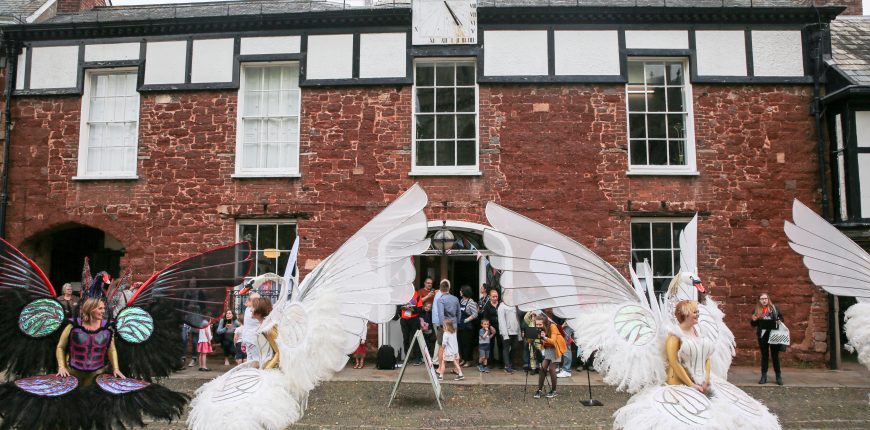 The Devon and Exeter Institution is a thriving independent library and educational charity in the heart of the city.  We welcome new members and visitors of all ages.
Our founders established the Institution in 1813, in order to promote 'the general diffusion of Science, Literature and the Arts, and for illustrating the Natural and Civil History of the county of Devon and the History of the City of Exeter'.  This resolution remains at the centre of our strategy to this day.
The Institution occupies a Medieval building, originally owned by the Cathedral.  It was inherited by the Courtenay family in the 17th Century and used as their town house for over 150 years.   In 1814, '200 Gentlemen of the City' took ownership of 7 Cathedral Close and adapted the double-courtyard layout to create two elegant Georgian rooms.  These rooms functioned as both library and a museum; museum objects were later donated to form the foundation collection of the Royal Albert Memorial Museum in 1868.
Today our two galleried libraries hold a unique historical book collection, virtually unchanged, and  collections of maps, prints, drawings and our fine and decorative art.  The Library and collections lie at the heart of the Institution and provide inspiration and a place for research and reading, educational activities, cultural events and lectures.
The DEI has been an Educational Charity since 1989 and enjoys a close working relationship with the University of Exeter and other heritage sites across the city.  We offer meeting rooms for business hire and our beautiful libraries are available to hire for cultural activities and business events. Ordinarily, we are open for public tours every Wednesday afternoon from 1pm – 4pm.
We are very proud that the Institution is embarking on yet another new chapter in its long and vibrant history. In March 2020 we secured a grant from the National Heritage Lottery Fund for "The Next Chapter".  This 3 year project will see us improve our current space, facilities and access, carry out essential conservation work and a collection review, as well as increasing and diversifying our current educational and events programme.
The Institution, like many independent libraries, could not do without its wonderful team of volunteers, drawn from its membership, and students from Exeter University. The Institution is cherished by members for its calm and peaceful atmosphere in the heart of the city and its ability to bring a wide range of people together.
The DEI is a strong-knitted community and even during the current global pandemic, we continue to look out for each other.  The staff and trustees are certain that we will emerge from this even more resilient and with a deeper appreciation for the Institution and the role it plays in our lives.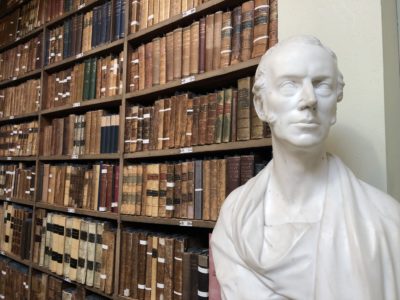 The heart of the Devon and Exeter Institution is the Library, an outstanding heritage collection in its original setting.
Read More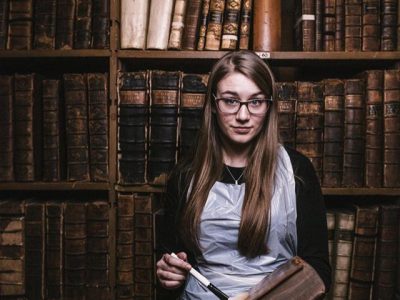 Find out the different opportunities there are for volunteer members to make a vital contribution to the Devon and Exeter Institution
Read More
Find our about our free guided tours, every Wednesday afternoon between 1.00 - 4.00pm
Read More
Venue hire information for meetings, workshops, conferences and evening events
Read More