Accessibility Information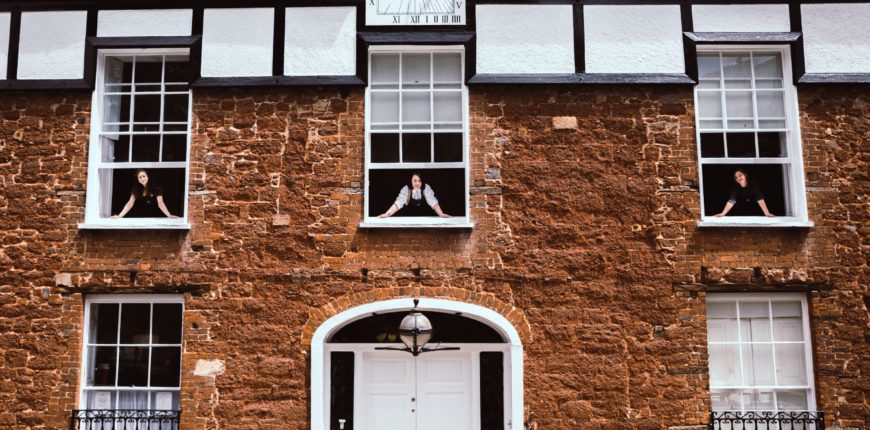 Welcome to the Devon & Exeter Institution! You can find us at 7 Cathedral Close, Exeter, Ex1 1EZ
Opening Times: 
Tuesdays – 10am to 5pm
Wednesdays – 10am to 5pm
Thursdays – 10am to 5pm
Fridays – 10am to 5pm
Saturdays – 10am-4pm
The Institution is committed to improving its accessibility, and we welcome all visitors to our public events. However, we are transparent about the access limitations that the size, location, and historic nature of the building can occasion, and readily acknowledge that we are in a period of transition.
Wheelchair access 
The main entrance to the DEI, (facing the Cathedral), has double doors, and is accessible for most wheelchairs. From this entrance there is level access to the foyer, and to the inner and outer libraries. We apologise for the current lack of lift access to the South Range rooms on the second floor.
Please note that from Monday 5th June we will be unable to offer parking as the building work for our Next Chapter project commences.  This work will allow us to be more accessible in the future. We apologise for any inconvenience caused and thank you for bearing with us during this phase of transition. Information on nearby parking at the Princesshay Shopping Centre can be found here.
Toilets 
There are toilets on site, though the nearest fully accessible Changing Places toilet can be found in the Princesshay Shopping Centre, at the back of Nationwide. More information about these facilities can be found on the Princesshay website here
Defibrillators 
Our nearest public access defibrillators can be found just inside the main entrance of the Guildhall Shopping Centre, or on Bampfylde Lane in the Princesshay Shopping Centre, to the left of Chandos Deli.
Sensory information
The library is usually a quiet space, though can be louder during events. A timetable for events can be found on the website. If you require a quieter space, please ask a member of staff. There is likely to be additional noise during our current building works.
If sounded, the fire alarm makes a repeated sound of two tones, and flashing lights will go off in the reading room and the toilets. On an ordinary day, ringing phones and door buzzers might also be heard.
Lighting is soft throughout the building, and may be low in certain areas.
Assistance dogs are welcome, and staff will be happy to provide water for your dog.