The Library
The heart of the Devon and Exeter Institution is the Library, an outstanding heritage collection in its original setting.
The Library is virtually unchanged since the Institution acquired premises at 7 Cathedral Close and rebuilt the medieval house to accommodate two galleried library rooms, each with a magnificent cupola. The foundation collection reveals the intellectual, political and cultural interests of our region from the beginning of the 19th century and includes books, including bound newspapers and periodicals, and many thousands of maps, prints, drawings, paintings, pamphlets and other ephemera.
The Institution's earliest Members had a keen interest in science, mathematics, engineering, natural history, travel and exploration, art and architecture, music, religion and history. Collections relating to the history and topography of the West Country date from the 16th century to the present day and include many unique items.
The spirit of enquiry that prevailed during the Enlightenment over 200 years ago continues to direct the research of the Institution today through its partnerships with the University of Exeter and with other local heritage organisations with whom it shares its history. The Library is a living resource – its stories underpin a dynamic programme of events, including lectures, workshops and temporary exhibitions.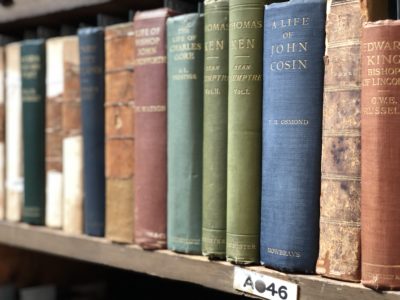 COMING SOON as part of The Next Chapter, a project funded by the National Lottery Heritage Fund
Read More