Rescue a book
For over 200 years, the Library of the Devon and Exeter Institution has been a working library. From the outset, members borrowed books on the intellectual and scholarly pursuits of the Age of Enlightenment - science and discovery, natural history, botany, religion, history, travel and exploration. Today, many of the Institution's 19th century books are in need of conservation and we need your help to preserve them for future generations.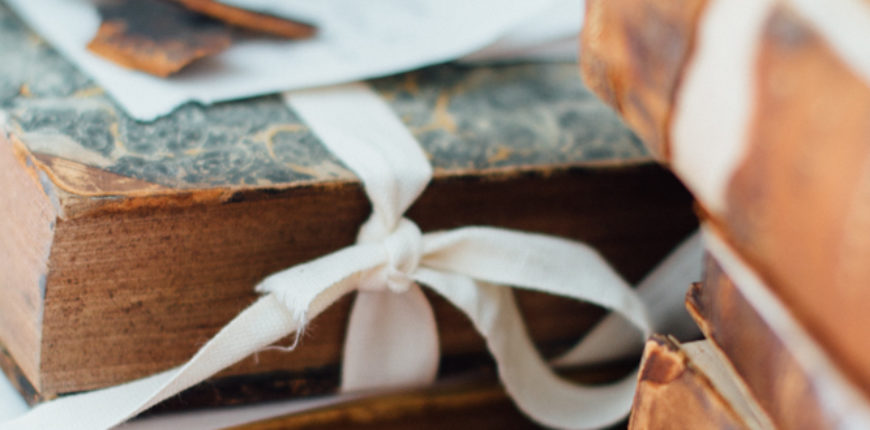 The Institution remains a living library; its collections underpin a vibrant programme of research and engagement activities for all ages. We are the custodians of the Institution's past and the pilots of its future and we want its collections to continue to intrigue, inspire and inform generations to come – but there is much to do.
In a survey conducted in 2015, the National Preservation Office of the British Library estimated that around 70% of the Institution's books are damaged and 40% are actively deteriorating.  Our team of Library volunteers, trained and supported by the South West Heritage Trust, continue a busy programme of cleaning shelves and taping fragile books. We are working with a local specialist bookbinder to prioritise books for repair.  This year's selection of endangered books includes important works on astronomy, science and engineering – and even a fascinating 18th century guide to educating children at home.
Typically, the books on our endangered books list have loose or detached boards, damaged spines, weak sewing and torn pages and endpapers. Repairing them with minimal interference to the original structures is costly and painstaking work. The binder must choose materials, such as leathers and papers, that preserve the integrity of the books.
If you are keen to support our vital programme of conservation, and would like to give that little bit more, you can choose to rescue one of our endangered books by completing the form at the bottom of the page.  If your preferred book is already rescued please do contact us and we will be happy to suggest another book for you – we have many that need your help!
What you'll receive
In return for your donation, you will receive a personalised bookplate and an e-certificate, and your name will be entered in our Benefactors Book. Your rescued book will also be featured in our annual conservation event where you will be able to find out more about the positive impact of your donation on the Institution.