An Invitation to Create #3 – Colour our collections
An Invitation to Create…
The Next Chapter project aims to tread the history of our garden; to burrow down its wormholes and discover the hidden nature within its boundary lines and out beyond them.
The pull of roots bring out an old tile; the yellow a bright contrast against the red earthenware. A remnant of gardens lost, the suggestion of a pathway once leading to a laboratory and out towards Egypt Lane, lost to our city maps of today.
A plot with its brew houses, its pantry's and cellars. The inner garden covered and its Well carpeted after Victorian renovations.
An inlay tile, the quatrefoil encasing its foliate cross, what looks to be Hawthorn at the centre, a tribute to our native fauna, and the Fleur De Lys at each corner.
Join us in our invitation to create something inspired by this found tile.
Print out the template, get the paints or pens out. Colour in or fill with pattern, or do something completely different!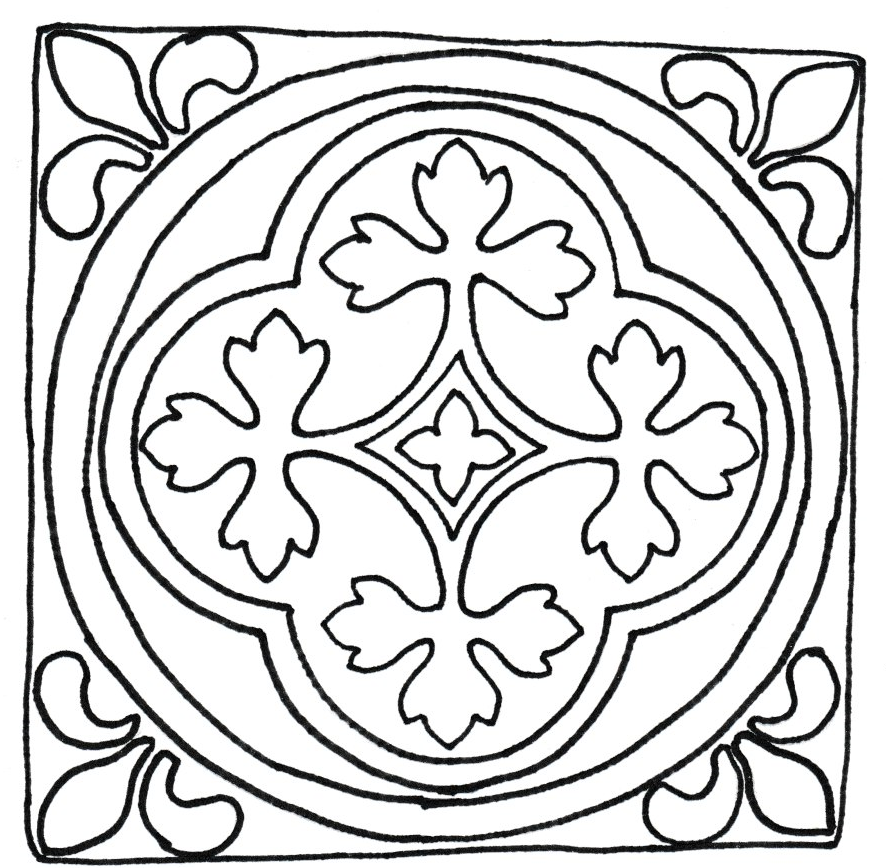 Stephanie Beddoes, Saturday Activities Coordinator