Tagged with collections
Sonnets to Eliza was published in London by John Murray in 1790. The anonymous work, written 'by her friend', is extremely rare. The English Short-Title Catalogue lists only one copy (T207964), held at the National Library of Wales. No contemporary sources offer a clue to its author – but an inscription on the copy at the Devon and Exeter Institution suggests it was written here in Devon.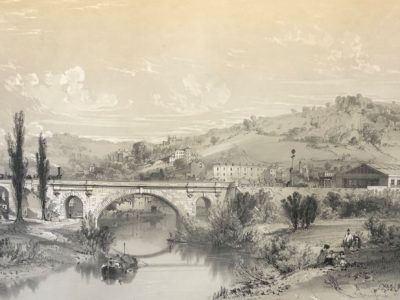 From his home in London, John Cooke Bourne (1814-1896) witnessed the construction of the London and Birmingham Railway, the first main-line railway to enter London. The London and Birmingham Railway Company was founded in 1833 and work soon began on a London terminus. Engineers George and Robert Stephenson chose a site on the edge of the city; a station with two platforms and two hotels was designed by Philip Hardwick (1792–1870) with a huge 70-foot Doric portico marking the gateway to the north. London Euston station officially opened on 20 July 1837. The following year a temporary terminus opened on Bishop's Bridge Road in Paddington heralding the expansion of the railways to the west.