Sir John Bowring (1792-1872)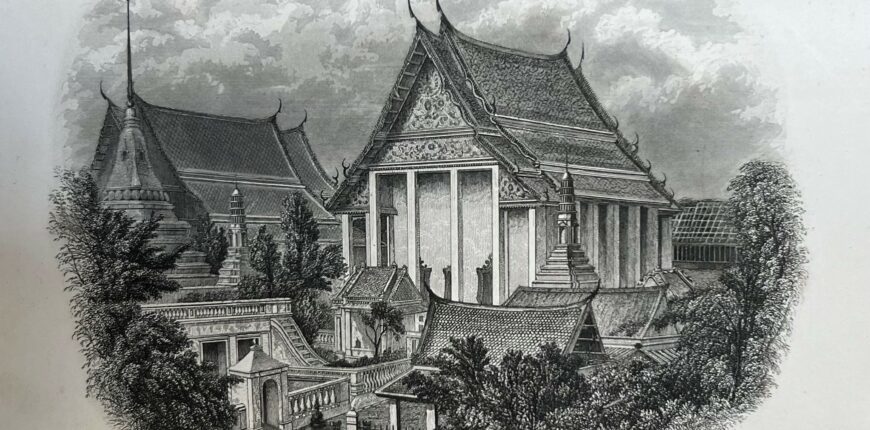 The kingdom and people of Siam (London, 1857)
John Bowring was born in Exeter in 1792 to a Unitarian family.  His extraordinary gift for languages paved the way for a career in business and also brought him to the attention of the philosopher and social reformer, Jeremy Bentham (1748–1832), who acted as his patron.  Although multi-talented, Bowring was never an unqualified success at any of the tasks to which he turned his hand. He was a passionate believer in free trade, but many of his commercial missions (to France, the Netherlands, Russia and Prussia) resulted in little concrete improvement to trade relations, while others to Egypt and Syria had very negative long-term consequences for the local economies.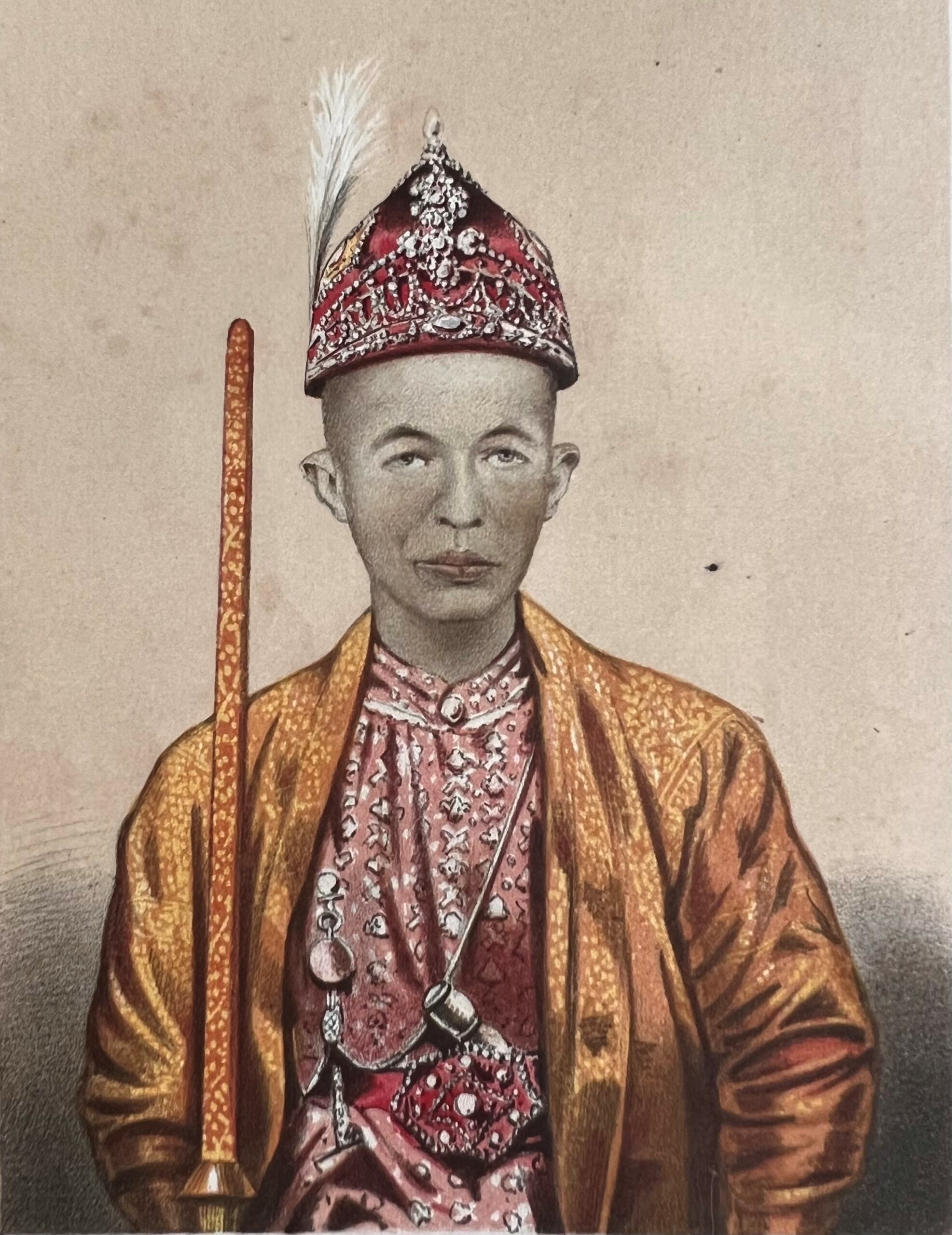 In 1854, Bowring was appointed a diplomat and chief superintendent of trade in the Far East and governor, commander-in-chief, and vice-admiral of Hong Kong.  In 1855 Bowring visited Siam (present-day Thailand) and negotiated a trade agreement with King Mongkut (1804–1868) which contained clauses facilitating the importation of opium into Siam.  The treaty was strongly opposed in England by Bowring's radical friends and by Antony Ashley-Cooper, 7th Earl of Shaftesbury (1801–1885) who was the first president of the Society for the Suppression of the Opium Trade.  Bowring had modified his views on the opium trade on his arrival in the Far East, partly because of the difficulty of controlling it and because his son John was a partner in Jardine Mattheson & Co., the largest dealers in opium in the Far East and the firm acting as Bowring's bankers.
The fatal consequences of the habitual use of this drug is a frequent subject of representation from the Siamese priests, and the Catholic and Protestant missionaries; but to prevent its introduction and its consumption would seem to be beyond the powers of legislation, and perhaps the legalization of its import is a lesser evil than to allow an unlawful and irrepressible trade to extend itself … The strong argument against the abolition of the opium farm is, that it is better that the trade should be under than beyond the control of the Government.
As Governor of Hong Kong, Bowring was directly involved in the Second Opium War of 1856-1860, which he supported. In January 1857 he was involved in the Esing Bakery incident in which bread laced with arsenic was distributed to the most prominent members of Hong Kong society; he and his family were seriously ill and his wife was forced to return to Britain, dying a year later in Taunton. Bowring was heavily criticised for his conduct as diplomat in China, and his actions were part of the reason why the Prime Minister, Henry John Temple, 3rd Viscount Palmerston (1784-1865), was forced to call an election in the spring of 1857.
Bowring left Hong Kong in 1859, and although remaining active in public life, he never rose to prominence again, dying in Exeter in 1872. The kingdom and people of Siam, published in two volumes in 1857, was his most successful book, and focussed on his mission to King Mongkut.  It also included a survey of all aspects of Siamese culture, a description of the splendours of Bangkok and the royal court, and an analysis of previous diplomatic missions to Siam with appendices on Siamese history, diplomacy and trade, some translated from the Siamese.
Bowring was a president of the Devon and Exeter Institution; he is buried in Higher Cemetery, Exeter.