Devon in the 1920s – The Forgotten Decade
Devon in the 1920s – The Forgotten Decade: Opportunities to contribute to the research programme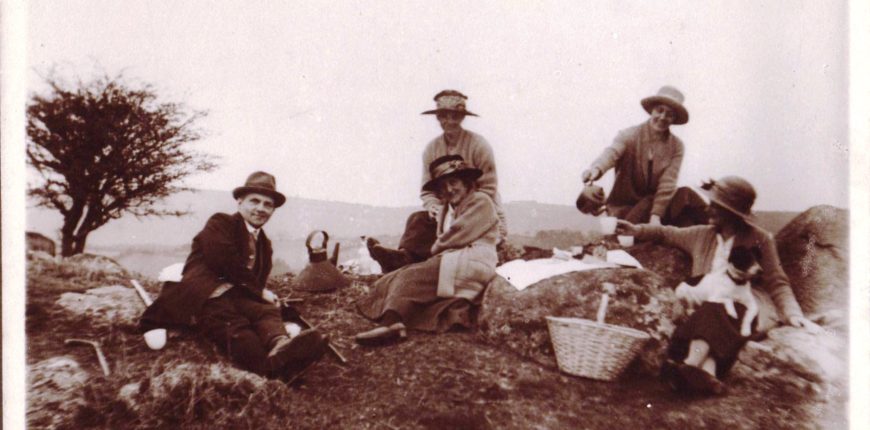 Opportunities to contribute to the research programme
As many DEI members will already be aware, a research collaboration is now in progress, under the aegis of Devon History Society, Devon Family History Society, the South West Heritage Trust and The Box (Plymouth). We aim to bring together a wide range of research to create a picture of Devon in the 1920s to share in a Festival of Devon in the 1920s. We're looking for members of the DEI who are history enthusiasts, with a bit of time to spare and who could help in the following ways
Identify what is in the DEI collections that relates to the 1920s. What visual material is in the collection? What books (fact or fiction) and what do they tell us about the county?
Discover the histories of local people. Do you or does anyone you know have memories already recorded, or recall what their parents told them about the 1920s? We're looking for family memories in which to ground our research.
Tell the 1920s history of your own community. What traces of the 1920s are there in your local community? Physical traces like council houses or village halls? Records like parish magazines or school records? What do they tell us about the decade?
Help shape countywide research. We'd like to bring together the fruits of research across the county under five headings: The Legacy of the Great War; Growing up; Rural Life; Progress and Technology; and Tourism and Leisure. Could you help?
Even if you can only contribute a snippet or spare a few hours, your suggestions, ideas, contributions, and questions are all welcome.
Please contact me:  Dr Julia Neville, Devon in the 1920s Project Manager [email protected] or via the Devon History Society website
PS The DEI's own West Quarter in the 1920s research project is very much part of the overall project. We're a thriving group but we could fit in one or two more researchers to help, so do get in touch if that would interest you.