William Hogarth's complete works (ca. 1861)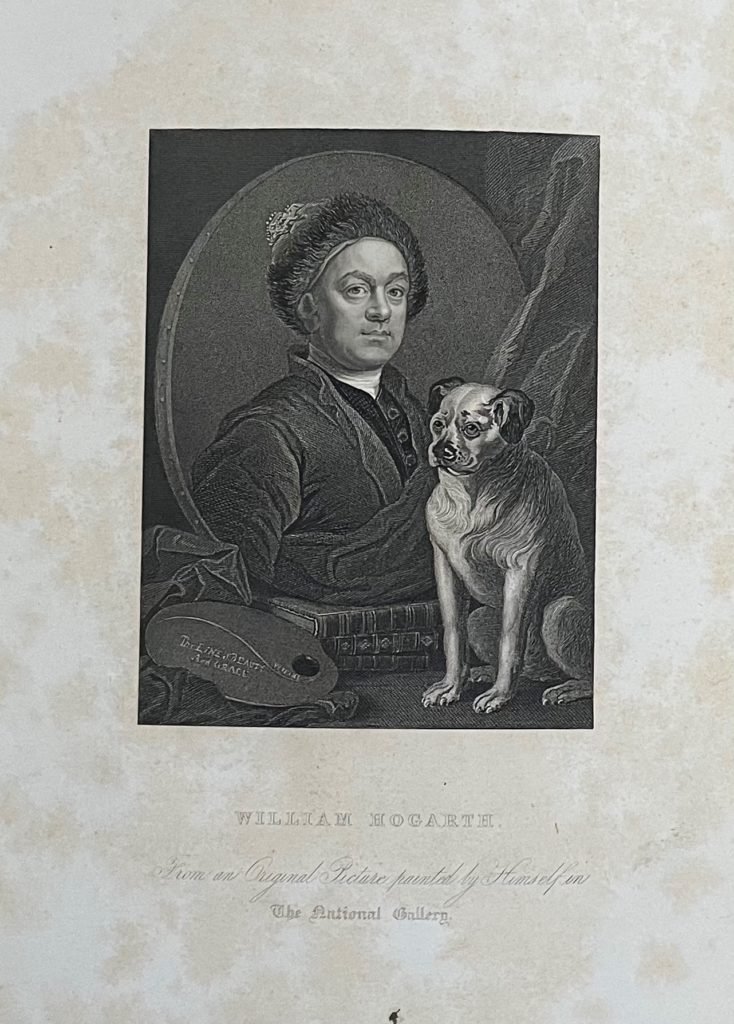 William Hogarth (1697-1764) was a prolific painter, printmaker and social critic, best known for his often bawdy and satirical comic-strip series of pictures of life in 18th century England.  His series of pictures are visual moral tales, comprising a beginning, middle and end.
A Harlot's Progress (1731) tells the demise of Miss Hackabout who moves to London from the country, proceeds upon a life of prostitution and dies at the age of 23 of a venereal disease.  A Rake's Progress (1733-5) tells the story of Tom Rakewell, the son of a rich merchant who spends all his money on an extravagant and reckless lifestyle before being incarcerated in Bedlam.  Marriage a la Mode (1743-5) is a dig at upper-class marriages of convenience.
Hogarth also commented on the Gin Craze of the early 18th century which saw beer substituted for the more potent gin.  In his Beer Street and Gin Lane (1751), the healthy and happy society of beer drinkers is contrasted with the drunk and careless gin drinkers – one woman even lets her baby fall to its death.
Hogarth's series of paintings were mass-produced as prints in his lifetime and he became enormously influential throughout Europe in the latter half of the 18th century and into the 19th and 20th centuries.   Complete editions of his work appeared from 1768; this smart Victorian edition in two volumes is introduced by the Scottish novelist and journalist, James Hannay (1827-1873).  It is a later donation to the Institution's Arts collection but has evidently been well-read by previous owners over the last 150 years.