The Art of Light: stained glass from Devon churches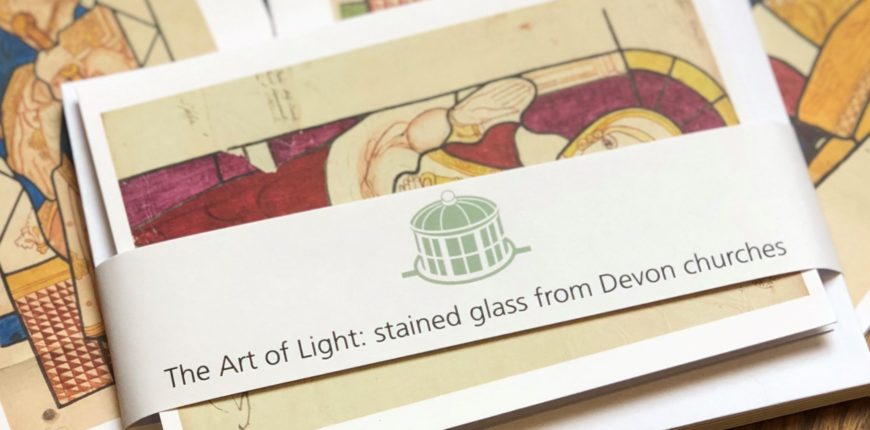 Just in time for Christmas, these six cards feature stained-glass designs from our Exeter Diocesan Architectural Society collection.  The Society was established in 1841 to report on the fabric of Devon's churches and to approve architectural plans for new churches. Many leading West Country architects belonged to the Society. The Institution's scrapbooks include original drawings of buildings that the Society's members considered significant.
Our cards feature colourful designs from St Michael's Church, Doddiscombsleigh, St Andrew's Church, Sampford Courtenay and the Church of St John the Baptist, Lustleigh.  All cards are left blank for your own festive greeting.