Our Region Revealed: the illustration collection
We are making our rich collection of illustrations accessible to a wider audience through preservation and digitisation.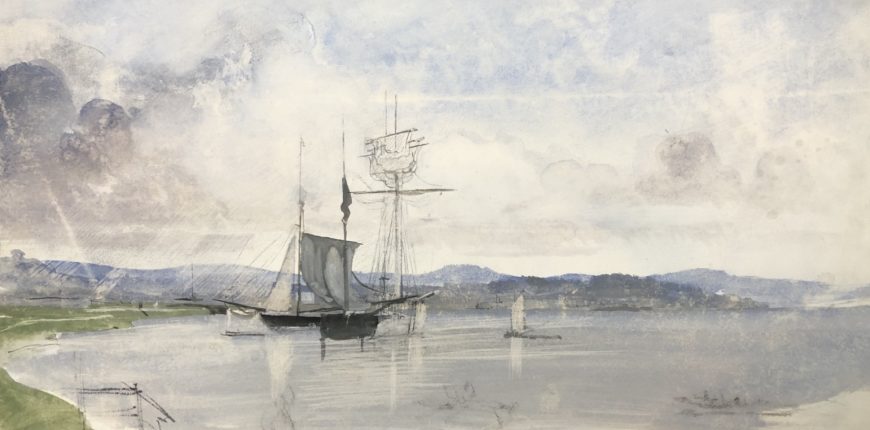 Our Region Revealed: unlocking the treasures of The Devon and Exeter Institution illustration collection is an ambitious project to preserve, catalogue and digitise around 9000 drawings, paintings, photographs and engravings. Our rich collection includes sketchbooks, scrapbooks, portraits, political posters, trade cards of local businesses and illustrations of buildings and landscapes. It offers a fascinating glimpse into the history of our region.
Volunteers are cleaning and preserving artworks with the assistance of the Devon Heritage Centre. With a grant from The Pilgrim Trust, and additional support from the Friends of Devon Archives, we are working with TownsWeb Archiving to digitise and catalogue the collection. Volunteers are researching, listing and labelling artworks ahead of the next stage of the project – developing a web interface to allow our collections to be searched and explored in innovative ways.