New table top display: 'In the roar of the sea'
1 June - 29 July 2023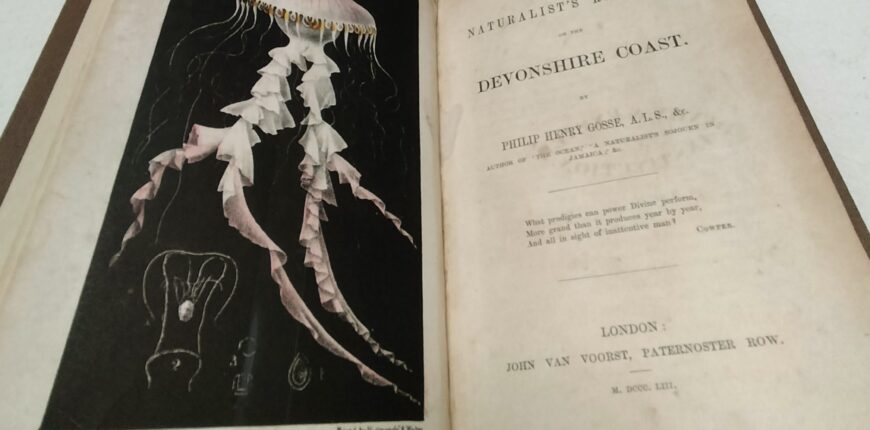 Take a trip to the Outer Library to enjoy some seaside delights from our special collections.
In the late nineteenth century, local author and Anglican priest Sabine Baring-Gould published his novel In the roar of the sea, drawing on Cornish folklore and history to tell the tale of arch-smuggler Cruel Coppinger and Judith Trevisa, who captured his heart. Like many who had gone before him, his work was inspired by the natural beauty of the West Country coast.
In this display, library volunteers at the Devon and Exeter Institution have selected works held in our collections that were similarly inspired or informed by the South West shoreline, from natural history and lighthouses, through to mermaids and the 'legend of the Padstow Doombar'. In some we can read about the charm of the peaceful Devon and Corwall seaside, beloved by tourists, whilst in others we see a much darker characterisation of a wild and rugged coast.