Hints on writing for children from the Lewis Carroll Picture Book
What is the secret of good writing for children? Is there even such a thing as a children's book? As an adult alert to the child within, Lewis Carroll knew instinctively how to write for children and adults simultaneously.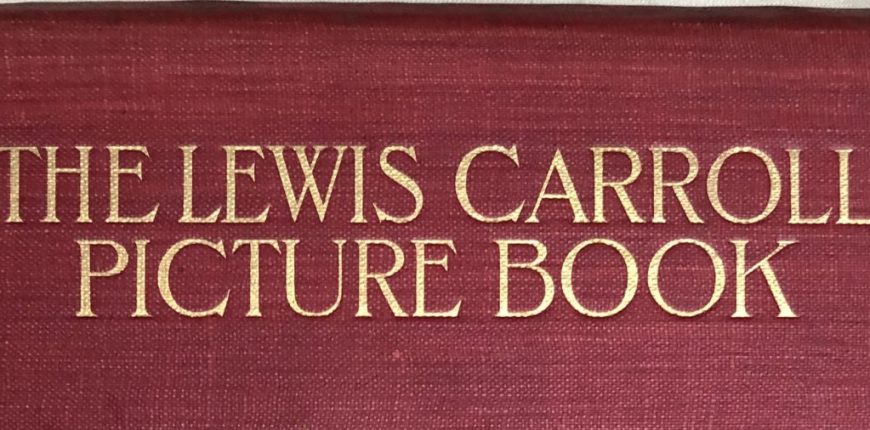 On 4 July 1862 Charles Lutwidge Dodgson (1832-1898), a gifted Oxford mathematician, set out on a boating expedition on the Thames from Oxford to Godstow accompanied by Lorina, Edith and Alice Liddell, the three young daughters of his friend, Henry George Liddell (1811–1898), Dean of Christ Church, Oxford. To pass the time, Dodgson invented a story about a little girl called Alice who falls down a rabbit-hole into a wondrous fantasy world.
Intrigued by Dodgson's spontaneous and bizarre story, ten-year-old Alice Liddell (1852–1934) requested a written version; two years later Dodgson presented her with an illustrated manuscript entitled, 'Alice's Adventures Under Ground'.
Meanwhile, he reworked the story for publication, adding a new chapter, 'The Mad Hatter's Tea Party'. Alice's Adventures in Wonderland appeared in 1865 under Dodgson's pseudonym, Lewis Carroll, with illustrations by the Punch cartoonist, Sir John Tenniel (1820-1914). A sequel, Through the Looking-Glass, and What Alice Found There, appeared in 1871; towards the end of the book Dodgson includes an acrostic poem, 'A Boat Beneath a Sunny Sky', in which the first letter of each line spells out Alice Liddell's full name: Alice Pleasance Liddell.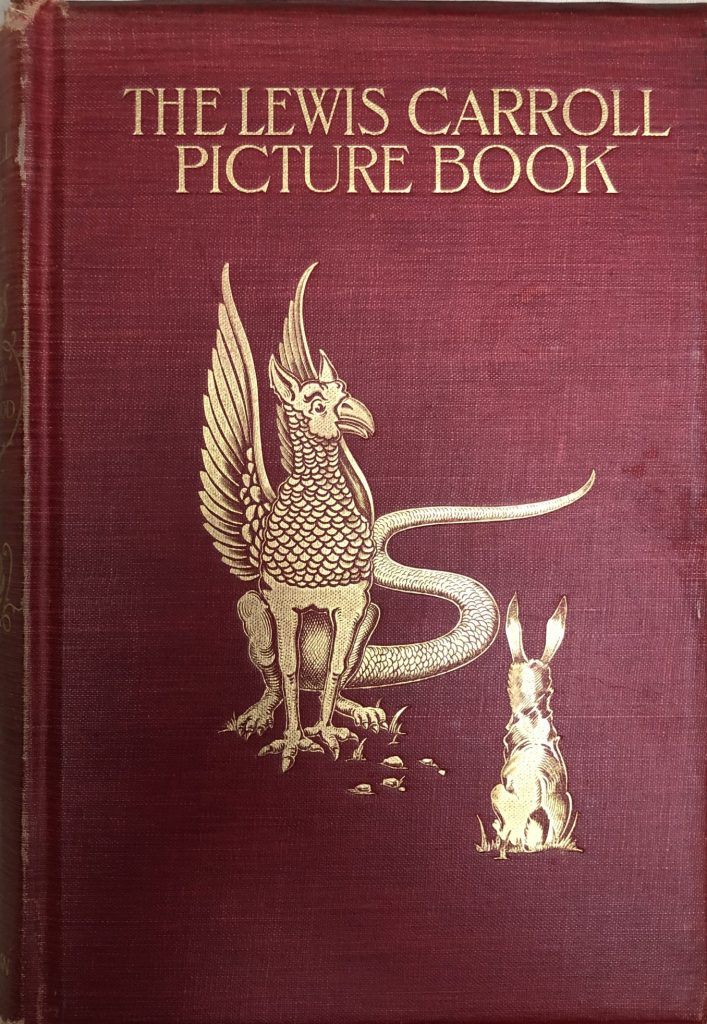 The Lewis Carroll Picture Book, published in 1899, is a selection of Dodgson's unpublished writings and drawings, edited by his nephew, Stuart Dodgson Collingwood (1870–1937). Towards the end of the book Collingwood includes a letter written by the Reverend Robinson Duckworth (1834–1911) who had joined the celebrated boating expedition to Godstow:
'I rowed stroke and he rowed bow in the famous Long Vacation voyage to Godstow, when the three Miss Liddells were our passengers, and the story was actually composed and spoken over my shoulder for the benefit of Alice Liddell, who was acting as 'cox' of our gig. I remember turning round and saying, 'Dodgson, is this an extempore romance of yours?' And he replied, 'Yes, I'm inventing as we go along'. I also well remember how, when we had conducted the three children back to the Deanery, Alice said, as she bade us good-night, 'Oh, Mr. Dodgson, I wish you would write out Alice's adventures for me.' He said he would try, and he afterwards told me that he sat up nearly the whole night, committing to a MS. book his recollections of the drolleries with which he had enlivened the afternoon. He added illustrations of his own, and presented the volume, which used often to be seen on the drawing-room table at the Deanery.'
Collingwood draws attention to the fact that the 'polished workmanship' of Alice's Adventures in Wonderland could 'hardly have come from a novice at story-telling'. Among his selection of Dodgson's unpublished writings are schoolboy contributions to various home-made magazines, including Misch Masch, The Rectory Magazine and The Rectory Umbrella; the latter, according to Collingwood, contains 'the first real exhibition of his genius, undeveloped, of course, as yet, but nonetheless unmistakable and authentic'. Dodgson recalled, 'the issuing of each number was attended by the most violent excitement through the whole house'.  Thus, the Alice books are the culmination of years of reading and writing – yet, it took a relationship with a real child and the spontaneity of a summer's afternoon to conceive something truly remarkable.
Charles Dodgson was certainly not unique in creating stories to amuse real children. Beatrix Potter (1866-1943) claimed, 'it is much more satisfactory to address a real live child; I often think that that was the secret of the success of Peter Rabbit, it was written to a child – not made to order'. Potter conceived her tale of Peter Rabbit in a letter to Noel Moore, the often unwell five-year-old son of her former governess. Edward Lear (1812–1888) wrote his nonsense rhyme 'The Owl and the Pussy Cat' as a 'picture poem' for three-year-old Janet Symonds, the daughter of his friend, the poet John Addington Symonds (1840–1893); four days earlier Lear had noted in his diary, 'Their little girl is unwell – & all is sad'. A. A. Milne (1882-1956) turned to his own son, Christopher, for inspiration when writing stories and verses for children. Similarly, Edward Ardizzone (1900–1979) invented stories to amuse his own children; he dedicated his first published children's book, Little Tim and the Brave Sea Captain (1936), to his son, Philip, and his second book, Lucy Brown and Mr. Grimes (1937), to his daughter, Christiana. Ardizzone invited his children into the creative process and welcomed their suggestions for how his narratives might develop. If they enjoyed a story Ardizzone wrote it down and, like Dodgson, illustrated it – 'With children's books, you know, the writing and the drawings go together'. Judith Kerr's award-winning book, The Tiger Who Came to Tea (1968), originated as a favourite bedtime story for her daughter, Tacy, and her best-selling series of books features the family's first pet cat, Mog.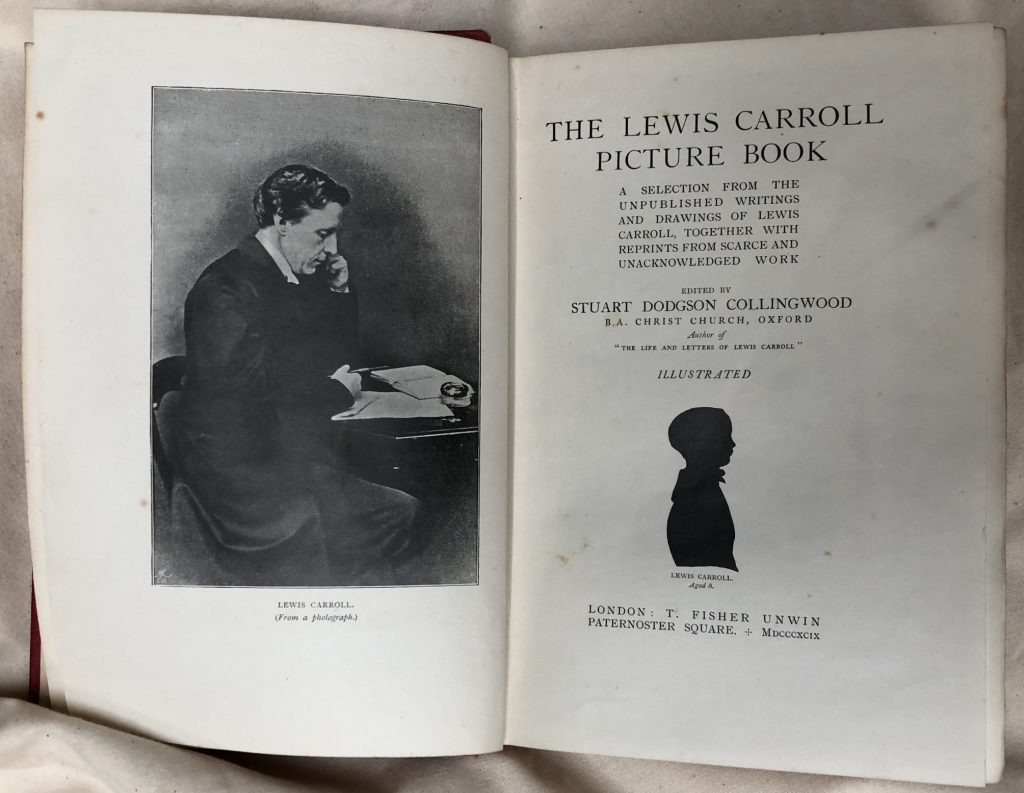 In the first chapter of The Lewis Carroll Picture Book, Collingwood suggests another 'secret' to Dodgson's success:
'No one who was not by nature a lover of logic, and an extreme precisian in the use of words and phrases, could have written the two "Alice" books; their humour is … not the humour of the child … it is the acute sense of paradox which revels in the most unlikely subjects, the habit of playing with words which is built upon an accurate conception of their proper use. In a word, Lewis Carroll's humour is that of an educated man; it is fun indeed, but of the most refined and exotic. And that is why his books, popular as they are and as they deserve to be among children, can only be fully appreciated by grown-up readers.'
A. A. Milne, another brilliant mathematician with an infectious love of language, declared, 'no one can write a book which children will like, unless he write it for himself first'. Contemporary reviewers agreed that Milne's Christopher Robin books were successful because they were verses and stories that 'all ages seem to want to read'. Like Milne, Dodgson drew on his love of mathematics and logic to create humour and offers the adult reader an impressive repertoire of entertaining and remarkably clever verbal humour, including word play, satire, parody and irony:
'I'm down here all alone, but as happy as a king – at least, as happy as some kings – at any rate I should think I'm about as happy as King Charles the First …'
The Lewis Carroll Picture Book offers, I think, a further clue to Dodgson's success – he was, by all accounts, an adult alert to the child within. Collingwood recalls:
'Lewis Carroll was one of those men who are blessed at times with moods too frivolous to admit of expression in the ordinary modes of speech and writing. It was at such times as these, when he was himself, in all but age and ignorance a child …'
Beatrix Potter claimed that she never grew up; A. A. Milne reawakened and explored memories of his own childhood; likewise, Dodgson was able to experience the world through the eyes of an adult and a child simultaneously. His many letters to children, some of which are published in The Lewis Carroll Picture Book, are evidence of his extraordinary affinity with children. Ella Monier Williams (1859-1954) described herself as 'one of the "children" whose love for him endured beyond childhood':
'I should like to tell something of the fascination of his friendship. As a child he gave one the sense of such perfect understanding, and this knowledge of child nature was the same whether the child was only seven years of age, or in her teens.'
In the first chapter of The Lewis Carroll Picture Book, Collingwood suggests that Dodgson retained the magic of childhood into adulthood: 'the truth is that the author of "Alice" began to write for child readers when he was himself a child, and continued to do so…'
The Lewis Carroll Picture Book is available to read online here.
Emma Laws, Director of Collections and Research