Meet the Leadership Team and Board
Meet the Leadership Team and Board of our Charitable Incorporated Organisation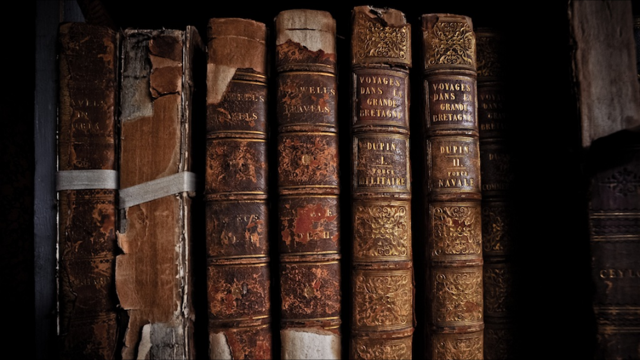 Leadership Team:
John Reeves  – Chair of Trustees 
For 3 years I was the DEI Honorary Treasurer working to help make the DEI more financially secure than it had been for many years. Now as Chair of Trustees, I lead the Board in supporting the work of our Directors Emma Dunn and Emma Laws and the staff team, in taking forward the conservation, use and enjoyment of our buildings and collections, and the development of our education and membership programmes. This involves promoting and championing the DEI's founding aims, our charitable goals and strategic vision. Also building on important DEI partnerships such as with the University of Exeter, and playing a key part in wider heritage and cultural initiatives such as Unesco City of Literature.
I have been a member of the DEI since 2011 and for the last four years I have been a volunteer tour guide, supporting DEI's public access initiative and encouraging new members of all ages, gender and backgrounds. The DEI is a unique and special place in Exeter that needs to be better known and appreciated. I am always keen to welcome present and future members to our beautiful building and to share my enthusiasm for it.
Since early 2005 I have worked each week as a volunteer room guide and tour guide for the National Trust. I hold a BA (Hons) in Economics from Reading University and a MA in Business Administration from the University of Bath. I am a Fellow of the Royal Institution of Chartered Surveyors.
For 10 years I was a Senior Principal in a regional manager role in the Civil Service in the South West, managing 200 people in nine locations.  I have extensive leadership, recruitment and personnel management experience which I have brought to the trustee role and I have worked as a project and programme manager, having a PRINCE2 qualification.
I have a passion for nineteenth century architecture, design and its preservation.  I am a big supporter of the DEI building and library improvement projects to help sustain and conserve the DEI going forward.  I am a member of the Victorian Society and a Life Friend of RAMM.
My other interests include gardening, gardens, travelling, theatre and drawing.
Ruth O'Neale – Hon. Secretary 
Ruth O'Neale became a member of the DEI in 2019.  Ruth has a degree in Ancient History and a MA in Medieval studies with a particular interest in the lives of medieval religious women.
Ruth works in programme and project management and has worked on technology and data projects for the Met Office, private sector companies and various education and children services for 13 years and is currently working for an innovative learning technology company based in Exeter.  Ruth has a long history of volunteering and community engagement and since moving to Devon in 2011 has been a school governor, involved in the St Thomas allotment association and most recently in St Thomas Food Fight (free community meals).
Geoff Roberts – Vice Chair of Trustees 
I ran a general practice with a turnover of £2m and as Chairman of Surrey Heath Primary Care Group I was the Responsible Officer for a budget of £40m. I was involved in the strategic decisions on these budgets and managed some lines within them directly.
As Medical Adviser to Merton, Sutton and Wandsworth HA, I was a member of the Executive Team and thus involved in managing the budget, which included St George's Hospital. I was directly responsible for their Education Budget, as part of the London-wide initiative to retain GPS, of over £1m over 3 years.
As a Member of the Council of the Royal College of General Practitioners, I was automatically a Trustee of the charity. I served in this capacity for about 10 years on and off. I was also involved in the establishment of a new charity, Make a Wish(UK) and two local branches of national charities, the British Heart Foundation and Cruse Bereavement Care.
Richard Templeton – Hon. Treasurer 
Most of my working career, some 28 years, was spent in London with Robert Fleming where I was initially an investment manager and then a director in Investment Banking. In 2000 I retired and moved with my family to a farm in the West country. My children attended the Maynard School school in Exeter. In addition to my farming activities I was also chairman of two private companies, one based in Bristol involved in company formations and legal publishing, the other based in London offering information services to the Pharma industry worldwide. I also held other non-executive directorships during this time. Currently I am a trustee of two final salary pension schemes, one of which is the London Library where I have been a member for over 40 years. In 2013 my family moved from the farm to a house in central Exeter which is now our main base. My wife and I joined the DEI a few years ago and have much enjoyed attending the various events, in particular the evening talks. As with the London Library, an institution I have supported over many years, I believe that the DEI merits support. I believe that it has a valuable position in Exeter and Devon life and I should very much welcome the opportunity to support its activities and to offer my experience in its developmenty.
Directors
Emma Dunn – Director of Programme and Projects
Emma Dunn is an Associate of the Museums Association and an Affiliate of the Chartered Institute of Teaching.    Emma was the Project Manager for the Institution's major development project between 2015 and 2018 and held the role of Partnerships and Programme Manager from 2018 to 2019.
Emma began her career at the Holburne Museum of Art in Bath and as Education and Development Lead, secured a major National Lottery Heritage Fund (NLHF) grant for a transformational extension to the building including new education spaces.  The Holburne project was longlisted for the RIBA Stirling Prize and the Art Fund Museum of the Year award.
Prior to moving to Devon, Emma was Programme Lead for Learning and Engagement at the Geffrye Museum in London for 10 years.   In this role she was responsible for the development and delivery of a sector-leading education programme with over 50,000 participants per year from pre-schoolers to lifelong learners.  The Geffrye was twice the recipient of the Sandford Award for Heritage Education.  Emma developed the activity plan for the Unlocking the Geffrye project, which secured a major grant from the NLHF;   the new Geffrye Museum, now called Museum of the Home will open in summer 2021.
Emma's specialisms are public engagement with a focus on social inclusion. contemporary interpretation of Enlightenment collections and the strategic development of cultural heritage sites, in particular the sensitive adaptation of listed buildings for contemporary educational use.   Emma has recently become a board member for Exeter Culture and sits on the advisory group for UNESCO City of Literature.
Emma Laws – Director of Collections and Research 
Emma Laws is an Associate of the Museums Association, an Honorary Associate Research Fellow at the University of Exeter and a Chartered Member of the Chartered Institute of Library and Information Professionals.  She began her career in rare books and special collections at the Royal Library, Windsor Castle, and was subsequently a curator at the Victoria and Albert Museum for 20 years, specialising in the history of the art and design of the book and the golden age of illustration.
Emma's interests include the private library in the eighteenth-century, the emergence of children's book publishing and the history of illustration and printmaking, particularly the interrelation of text and image in narrative development and page design. She is focused on public engagement and on opening up historic collections for the enjoyment of all. She has taught workshops for university students, lectured at international conferences and worked with diverse audiences from primary schools to the U3A.
An expert in exhibition narrative and interpretation, Emma's major exhibitions include Peter Rabbit: the tale of The Tale (2010) and the 2017-2018 headline V&A exhibition, Winnie-the-Pooh: Exploring a Classic (currently on a worldwide tour). Emma has published widely, including a major new work on Winnie-the-Pooh (V&A Publications, 2017); her article on Powderham Castle and the golden age of the private library is published in the Transactions of the Devonshire Association (2001). Now returned to Devon, Emma continues to promote historic libraries at a national level as web editor for the CILIP Library and Information History Group and as mentoring officer for the Historic Libraries Forum. She was appointed Librarian at the Devon & Exeter Institution in October 2019 and continues to work as a consultant for Exeter Cathedral Library and Archive and for the National Trust.
……………………………………………………………………………………………………………………………..
Trustees:
Imogene Dudley 
Dr Imogene Dudley is a resident of Exeter and has a lifelong enthusiasm for history and heritage. She has a first-class degree in History from Swansea University, a Master's degree in Medieval History from the University of Oxford, and a PhD in seventeenth-century economic and social history from
the University of Exeter. Her doctoral thesis investigated women's labour in household and farm accounts across Devon and Somerset, and she has conducted further research into the Courtenay family in the fifteenth and sixteenth centuries.
Imogene is passionate about the conservation of local heritage and engaging the public with historical stories, and has volunteered for Castle Drogo, St Nicholas' Priory and the South-West Federation of Heritage. Having been a student member of the Devon and Exeter Institute for the past few years, she has always enjoyed spending time and studying in this atmospheric building and is looking forward to working towards its preservation and ensuring that its stories continue to be told.
Sandra Bond 
As a member I have greatly appreciated what the Institution has to offer. In my professional career as a teacher I have experience of working in committees managing budgets to achieve success in common goals. I was elected President of the Primary Teachers Association in South Australia as well as being very active in the Technology Teachers Association Committee. Since returning to England I have lived in Dunsford and worked for the Devon Library Service. Now I work for the Dartmoor National Park Authority. Within my own community I am an active school governor who has worked towards our small rural school becoming part of a multi Academy Trust.
As a Library volunteer, Tour guide and Trustee I have worked and would continue to work collaboratively with the others to maintain what we appreciate within the Institution while making sure that we are ready for the future.
Christopher Chanter 
I was re-elected as a DEI trustee in 2017, having previously served as a Trustee for a six year period in the past when I was closely involved with the fund raising for the start of the roof restoration project. I have been and still am a Trustee of the Somerset Archaeological and Natural History Society which is the Freehold owner of Taunton Castle and substantial property around it, plus over half of the County Museum's priceless collection of books, maps and documents that still belong to the Society.
I was the sole owner of STONE's beeswax furniture cream made in Devon since 1760 for 20 years before passing it on a few years ago. During that time, I became very involved in Historic Building Preservation techniques and antique restoration of all things wood and leather and have used this experience to train preservation volunteers and support the conservation work at the Institution over the last two years. In the past, I have carried out programmes of enhancement and improvement at Forde Abbey and Prideaux Place amongst other places apart from some 20 historic
churches and places of worship.
I adore the DEI and wish to keep its unique atmosphere intact.
Prof. Henry French – University of Exeter nominated Trustee
I took my first degree and doctorate at the University of Cambridge (in 1989 and 1993 respectively), the latter under the supervision of Keith Wrightson and Margaret Spufford. Since then, I have taught at the Universities of Central Lancashire, Manchester, Essex, and East Anglia, before coming to Exeter in 2001. My own research has focused on the definition and social identity of 'middle sort' within rural society in the seventeenth century. I have published articles on this subject in a number of journals, and completed a monograph on this subject which was published by Oxford University Press in July 2007.
Having worked on two research projects with Prof. Richard Hoyle at the University of Central Lancashire between 1994-99, I am also co-author of two articles on land ownership and the decline of the small farmer in early modern England. Prof. Hoyle and I published a monograph study with Manchester University Press of land ownership in the Essex village of Earls Colne in March 2007, entitled The Character of English Rural Society, 1550-1750: Earls Colne revisited. In recent years, I have pursued another theme in agrarian history – the fate of the urban common lands – in two articles published in the Agricultural History Review.
I am also the editor (with Jonathan Barry) of a series of essays on the subject of 'Identity and Agency in Early Modern England', published by Palgrave Press in 2004, based on a research colloquium held at Exeter in September 2002. I was awarded an 3-year AHRC research award in June 2007, to study masculinity and the landed gentry between the seventeenth and early twentieth centuries, with Dr Mark Rothery.
Shane Cormie 
I have been a member of the Devon and Exeter Institution (DEI) since December 2011.  For over 20 years I held several marketing positions for a national wildlife charity, working at local, regional and national levels. My focus was on membership and managing small and medium sized events. Previously my career path took me into banking and tourism. I have an MSc in Tourism, Food and Hospitality Management.
In addition to working with and managing volunteers during my career, I have undertaken practical conservation work with the National Trust for Scotland's conservation volunteer programme as well as given talks on their work to audiences of up to 200 people.
At the DEI I have been a volunteer librarian for just over three years and have recently joined the volunteers who lead the Wednesday afternoon tours.
Occasionally I have had articles and photographs, mainly on tourism related subjects, published in the UK and abroad. I am now embracing social media and appreciate the advantages to charities that this can bring, at little cost. I regularly post to the DEI's Facebook and Twitter accounts.
I have lived in Exeter for nearly 15 years and before that London, Australia and New Zealand.
Dr Judith Morgane
"Dr Judith Morgane is an established practitioner in cultural heritage who is making a leading contribution to the strategic development and delivery of heritage initiatives in the city of Exeter. As operations manager and programmes lead at St Nicholas Priory, she has reopened the building to the public with a varied performance and community outreach programme.
Judith's background is in musical theatre production. She has worked all over Europe and was the manager of Cambridge Handel Opera before moving to Devon. She has since taught drama, English and art in secondary school and was the creative lead on various community theatre productions and concerts. Judith holds a PhD in English literature and is an honorary research fellow at the University of Exeter, where she is currently working on the European-funded public-history project "Hidden Cities" at the department of Art History and Visual Culture. Judith holds membership of SATI, the South African Translators Institute, and is a founding member of the Devon and Exeter Medical Heritage Trust."
Dr Colin Higgins
"Colin Higgins is Librarian, Custodian of Artworks, and Fellow at St Catharine's College, University of Cambridge. He grew up in Dublin, where he studied philosophy at Trinity College. After teaching in China and Russia, he completed a PhD in ancient philosophy at King's College London, before moving into librarianship.
He is interested in library history, in cataloguing and classification, and in the ways these two subjects interact. His research publications have focused on the nineteenth-century histories of national libraries, libraries in the ancient world, and the intersections between libraries and cultural mythologies.
Colin divides his time between Cambridge and Exeter, where he lives with his partner and two children. He spends too much time watching films, and not enough time reading books."
Charlotte Easton
"As a new trustee I'm excited to support the DEI with The Next Chapter project and to use my marketing knowledge to help the institution with ambitions to reach a wider audience, through its education and events programme.
I am an Associate member of the Chartered Institute of Marketing with a BA Hons and CIM L6 Diploma in Marketing, currently working towards chartership status. I have a history of working within the charity and education sector. My interest in education marketing was sparked while working at the University of Canterbury, during a period of residency in New Zealand. I currently work at the Met Office, concentrating on product opportunities within climate science and strategies to improve safety forecasts for the public audience. I also sit on the project group for the Met Office for schools programme, set up to promote STEM careers and educate the next generation, to help them understand the wide-reaching impacts of weather and climate change.
Alongside my professional interests, I am passionate about sustainable travel and returned from New Zealand to Devon over land and sea. I'm a member of the CeramExe pottery group and I'm also a keen hiker, exploring sections of the South West Coast Path since returning to Exeter."