Current vacancies
Deadline 8 June 2020- We are tendering for a Conservation Architect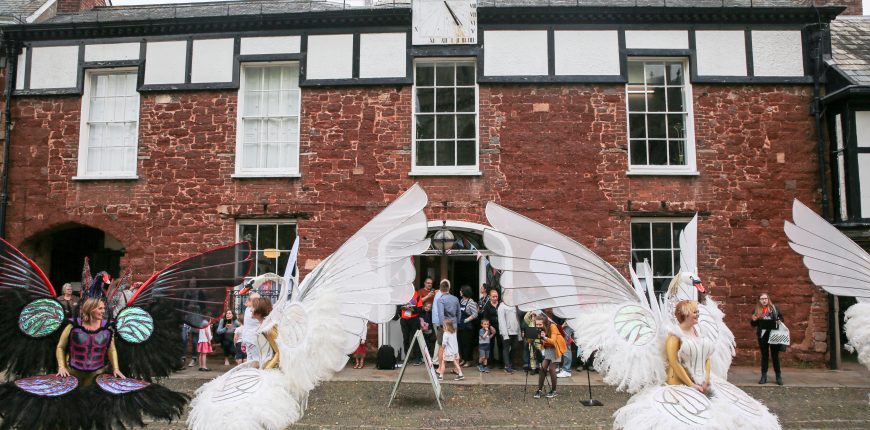 Project title:
The Next Chapter; opening up to a wider range of people and building on change.
Appointment of Conservation Architect, Development Phase
 Overview
The Devon and Exeter institution is Grade II* listed building adjacent to a Scheduled Monument which houses an independent library and dating from 1813.  We have been an educational charity since 1989.  We completed a major structural restoration to the roof on time and on budget, between 2015-2017 funded by the Heritage Lottery Fund and Historic England.
We are now seeking to appoint an architect to deliver the preliminary works for the development phase of another major National Heritage Lottery Funded project.
Tender response requirements
Please read the full brief attached here: DEI Capital works brief_20
Due to the current social distancing guidelines we will be taking a phased approach to recruitment.
1) To express an interest, please complete the expression of interest form and supply:
Description of architectural practice and experience relevant to the DEI project
Previous experience of National lottery Heritage Funded projects
Expression of interest form is downloadable here: DEI _expression of interest form
Please return to Emma Dunn [email protected] by 12 noon on Monday 8 June 2020.
2) We will invite selected applicants to make a 15 minute presentation to staff and trustees, via Zoom at the beginning of July
We will ask candidates to propose an approach / methodology for this project
Candidates may have access to the building upon request prior to the presentation
3) We will select candidates for interview who will also be asked to supply the following information:
Itemised cost for work outlined
Hourly/Daily rates of each member of team
Confirmation of level of professional indemnity insurance
References from recent clients x 2 –  involving listed buildings
The provisional date for interview is Wednesday July 22nd.  We will adhere to the social distancing requirements at that time.