News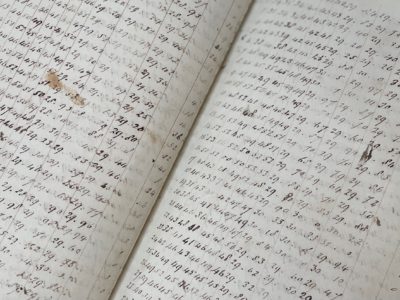 Rain, rain, go away, come again another day ... Are you wondering where summer is? From January 1817, one of the most important tasks of the Librarian at the Devon and Exeter Institution was taking twice-daily readings from the Institution's barometer and thermometer and recording them in a meteorological register.
Though we are not quite out of the woods yet, we are delighted to welcome back our members and volunteers - and to meet new members.  Our summer display in the Outer Library is a selection of poetry inspired by trees and spanning four centuries, from Robert Herrick's ode to the willow to A. E. Housman's celebration of the blossoming cherry – the loveliest of trees.  Our display is organised in collaboration with Exeter Cathedral Library and Archives to celebrate Love Your Burial Ground Week, 5-13 June 2021.
Join us for events, tours and workshops as we resume our programme at the Institution.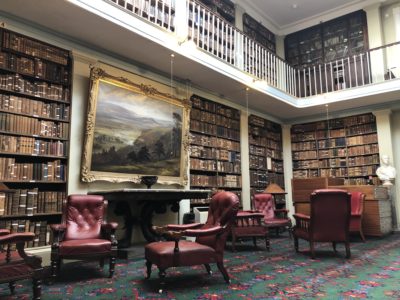 We look forward to reopening in step 3 of the government's road-map. Please find all the information about how we will reopen and what to expect, here.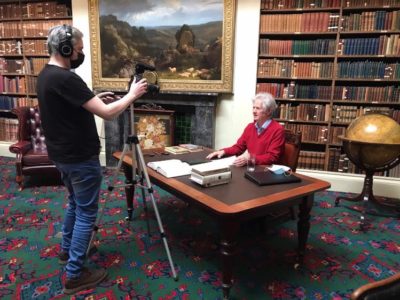 The theme of our series this year is Hidden Nature. We will explore some of the hidden aspects of Devon, our heritage building, library and Enlightenment collections in general, through the eyes of a diverse group of speakers.
This month, Paul Auchterlonie speaks on Devon and the Middle East.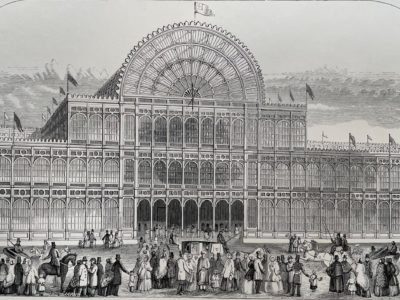 The Great Exhibition of the Works of Industry of All Nations opened in Hyde Park, London, on 1st May 1851.  It was spearheaded by Prince Albert and members of the Royal Society for the Encouragement of Arts, Manufactures and Commerce (later the Royal Society of Arts), including Sir Henry Cole.  The Crystal Palace - an incredible cast iron and glass structure, measuring 1848 feet long and 454 feet wide – was constructed in just nine months.  The Great Exhibition was to be a 'wonder of the world' – a celebration of international industrial design and technology with exhibits from all corners of the earth. But, principally, it was to be a grandstand for Britain and for British manufacturing.
Emma Dunn, Director , shares the latest update on our development project (April 2021)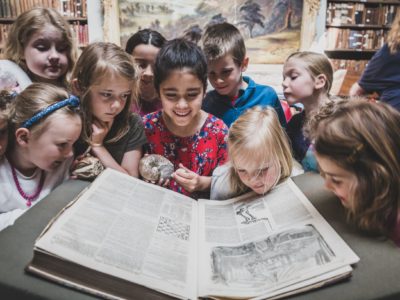 The Devon and Exeter Institution is an Independent Library and Educational Charity in the heart of Exeter founded in 1813.  We welcome new members and visitors of all ages.   In March 2020 we were awarded a major grant from the National Lottery Heritage Fund for our development project The Next Chapter.  We are an innovative and go-ahead organisation often leading the way in the Independent Library Sector and the cultural life of the City of Exeter.