Bookworms Junior Members' club – 2020-21
We look forward to seeing you again soon...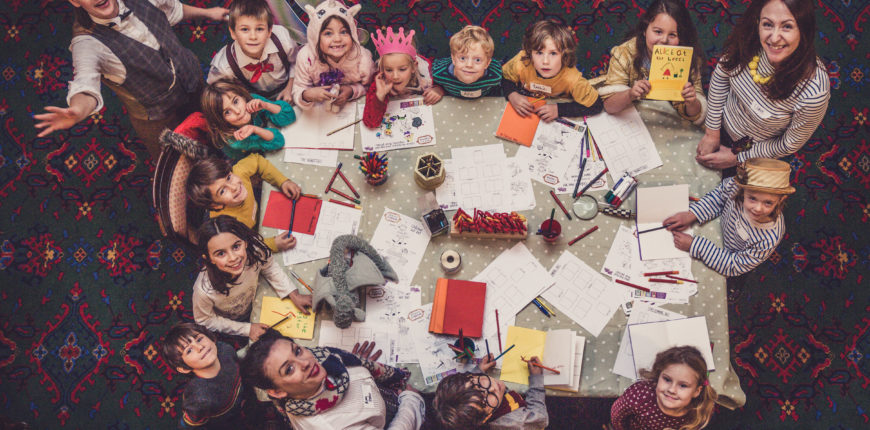 Bookworms Boredom Busters
We are currently offering a range of online workshops for children.   Please see our current Saturday activities page and social media channels .
Ordinarily, Bookworms is a magical and educational experience which happens in the Outer Library on the third Saturday of the month.   We hope to be able to resume this club later in the year.
Session times:
10.30am – 12 noon
Repeated at:
2pm – 3.30pm
Sessions are aimed at children from 5-8 years old and their adults.
Do come along for a free taster session
Then join us as a Junior Members for just £12 per year – please see our Subscriptions page for details
Please arrive promptly as space is limited
Drop in, no need to book
Due to popular demand we ask that Bookworms choose one session to attend per day
We ask adults to remain on the premises while the session takes place
Parent  / carers are welcome to use the cafe space at the rear of the building where coffee, tea and cake is available
Parent  / carers are also welcome to sit in the outer library where the session takes place
Saturday newspapers are available
For all enquiries please contact Emma Dunn,  Director of Programme  [email protected]