Anne Pratt's Poisonous, noxious and suspected plants (1857)
Anne Pratt (1806-1893), a 'grocer's daughter of Strood', developed an interest and talent for botanical art from an early age.  She was self-educated; collecting and drawing flowers was an accepted feminine pursuit for young Victorian women.  Poor health kept Anne housebound for much of her childhood but her sister gathered plants for her to draw at home.  Anne published her first illustrated book at the age of twenty and went on to write and illustrate works on trees, ferns and wildflowers.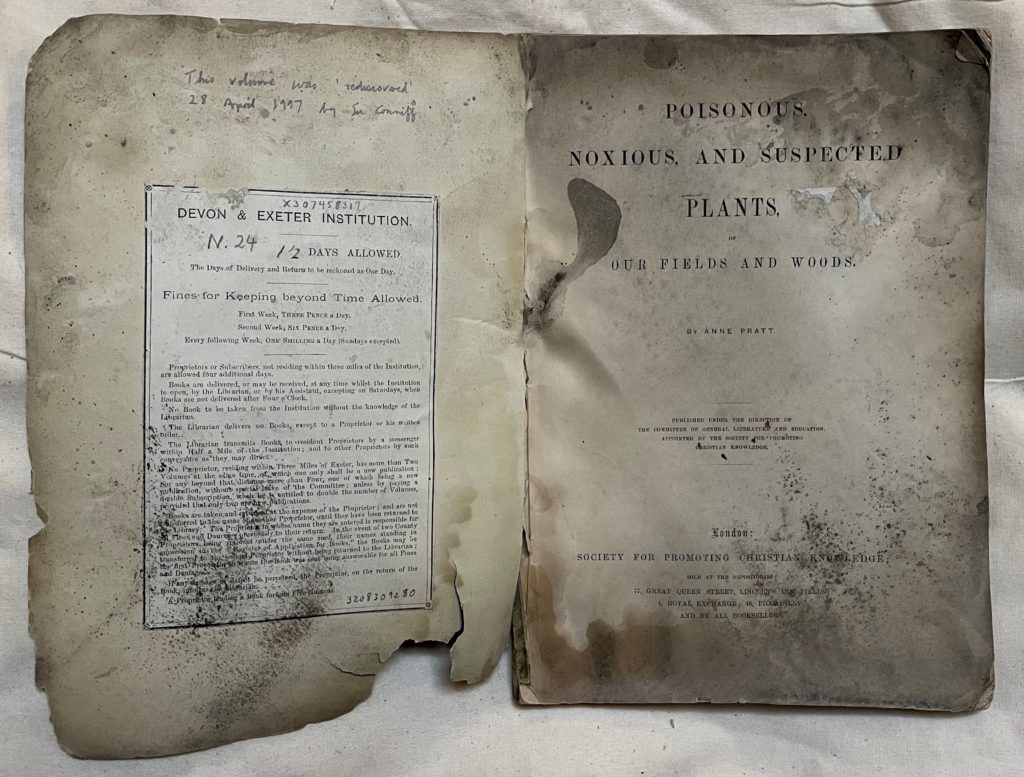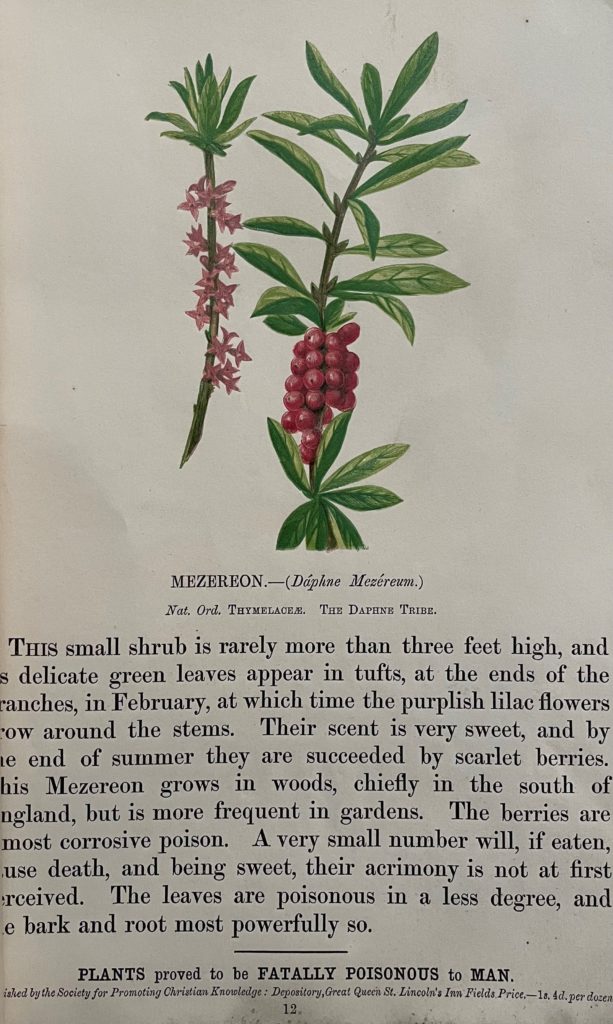 Poisonous, noxious, and suspected plants, of our fields and woods (1857) demonstrates Anne's extensive knowledge of her subject.   Each page features a different specimen, with a half-page colour illustration, a description of distinguishing features, including appearance and odour, brief remarks on where the plant can be found, and an outline of its adverse effects on humans.  In simple language, Pratt describes each plant's potential medicinal purpose as well as its poisonous properties, often concluding with the risks posed to children.  She writes of the Common Henbane:
A valuable medicine is procured from it: but children should not play with the Henbane pods, as illness has arisen from swallowing a few of the seeds.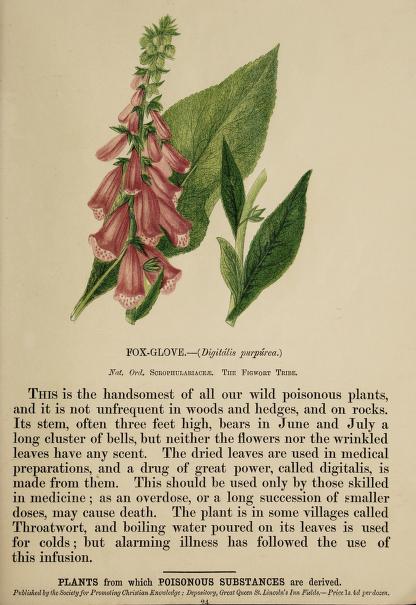 Foxglove, then as now, provides a 'powerful drug' for the treatment of heart disease, 'but this should be used only by those skilled in medicine'.
Sadly, Anne Pratt did not gain the recognition she deserved during her lifetime.   Some critics of her work even suggested that her printer, W. Dickes and Co., was the real creator of her exquisite illustrations.  Perhaps it is not surprising, therefore, that the Institution's copy of her work on poisonous plants has been neglected.  Please help us restore Anne Pratt's beautiful book so we can now celebrate her incredible achievement.