About us
The Devon and Exeter Institution is a flourishing Independent Library and Educational Charity which is open to new members of all ages.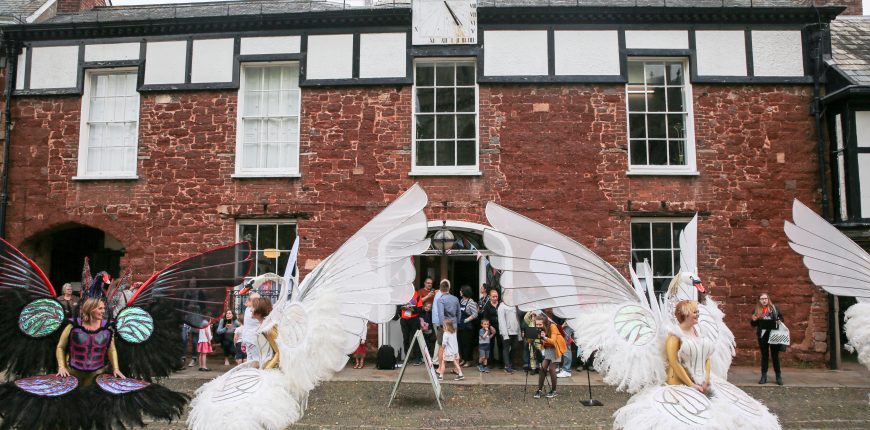 The Institution occupies an historic premises in the heart of the city.  Adapted from what was once the townhouse of the Courtenay family, the library is housed in two elegant Georgian rooms which provide space for research and reading, educational activities, cultural events and lectures.
The Library holds around 35,000 volumes, including bound volumes of local newspapers, many thousands of maps, illustrations, prints, pamphlets and other ephemera. Housed in its original setting, the foundation collection includes works on science, natural history, travel and exploration, art, religion, history and literature. Collections relating to the history and topography of the West Country date from the 16th century to the present day.
Our founders established the Institution in 1813:
'…for promoting the general diffusion of Science, Literature and the Arts, and for illustrating the Natural and Civil History of the county of Devon and the History of the City of Exeter.'
We became an educational charity in 1989.   Our Charitable Objects are:
'The advancement of public education particularly in the History, Literature and Arts of the County of Devon, the City of Exeter and of the South West of England generally and particularly by the provision and maintenance of a Library, Reading Rooms and educational facilities'
'The advancement of heritage by the preservation of number 7 Cathedral Close Exeter for the public benefit as a building of historic and architectural interest and value'
We have an extensive Programme of activities inspired by our collection and building. From talks and lectures to schools sessions to creative activities for families, something for everyone.
The Institution has a close working relationship with the University of Exeter and other heritage sites across the city.  We have bookable meeting rooms, enjoying beautiful views of the Cathedral and hire our library space out for evening business events.
The Institution is cherished by members and visitors alike for its calm and peaceful atmosphere in the heart of the city.
We are open from Monday – Friday 9.30 – 5.00pm and on Saturdays from 10.00am – 4.00pm.
We are open for free public tours on Wednesday afternoons from 1.00pm – 4.00pm.
To find out more about joining us, go to our membership page.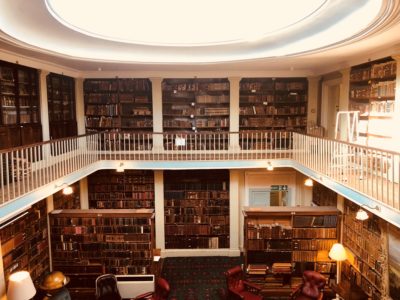 The heart of the Devon and Exeter Institution is the Library, a heritage collection in its original setting.
Read More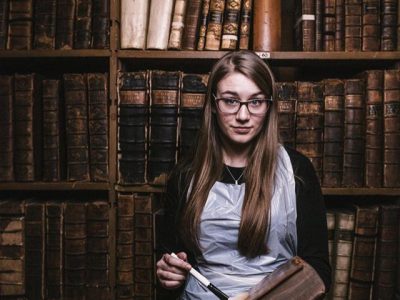 Find out the different opportunities there are for volunteer members to make a vital contribution to the Devon and Exeter Institution
Read More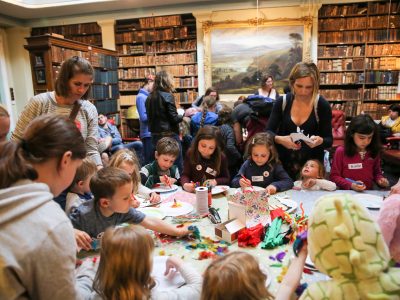 Our three year development project is now complete
Read More
Press releases and enquiries, and location enquiries for film and photography hire
Read More